AVOS Cloud, one of the most famous Chinese local (m)BaaS platform. Me and the whole team have been working on this project since last year. Now it's a spin-off of AVOS Systems, Inc. focuses on tech startups and local companies in China.
I'm working on this site as a "hybird" designer to create eye-catching interactions and provide easy-to-use dashboard for every developer.
AVOS Cloud Homepage
The background cubes are animated and written in pure CSS, the color schemes of the page can also be changed according to different slices. You can check out this pen for a simple 3D cubes demo.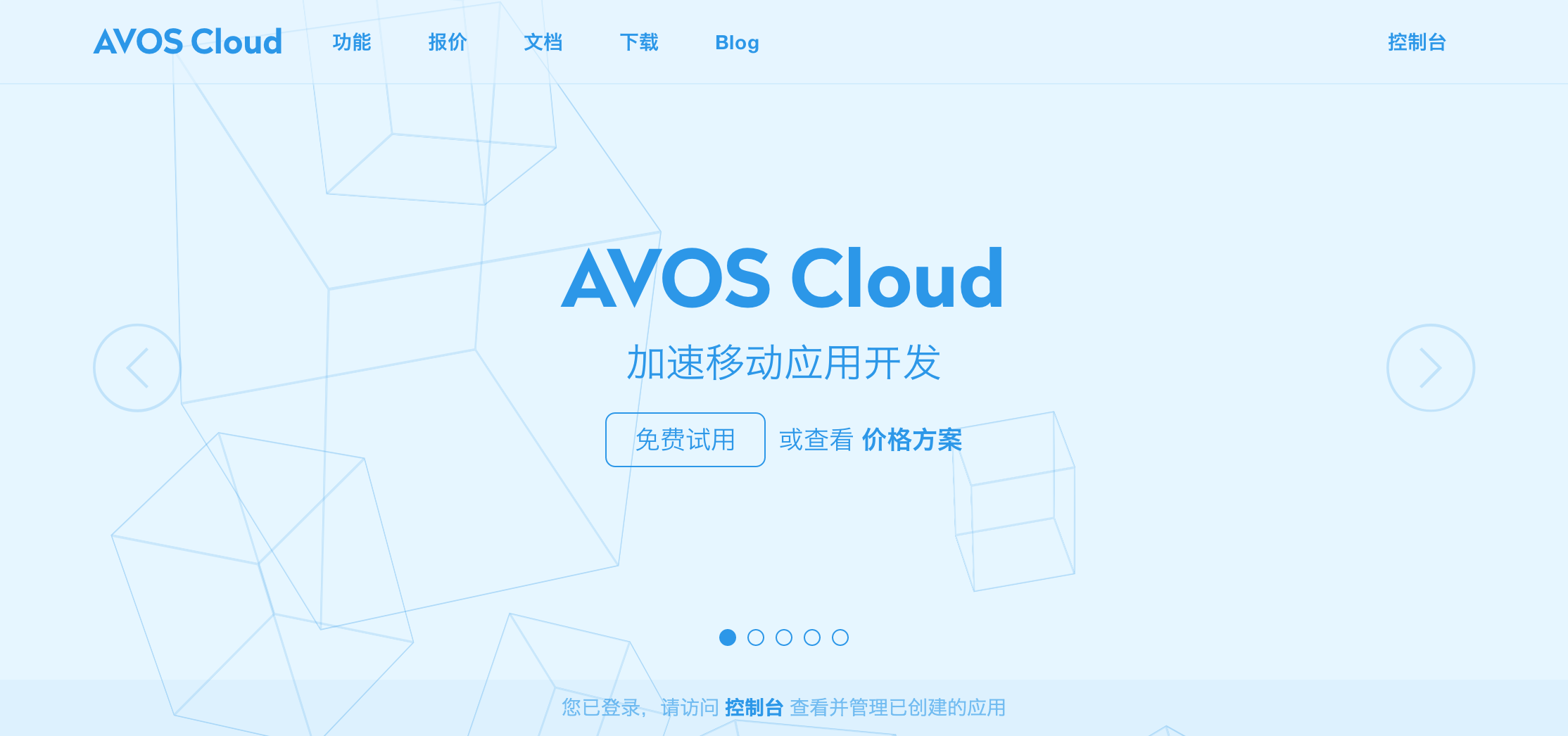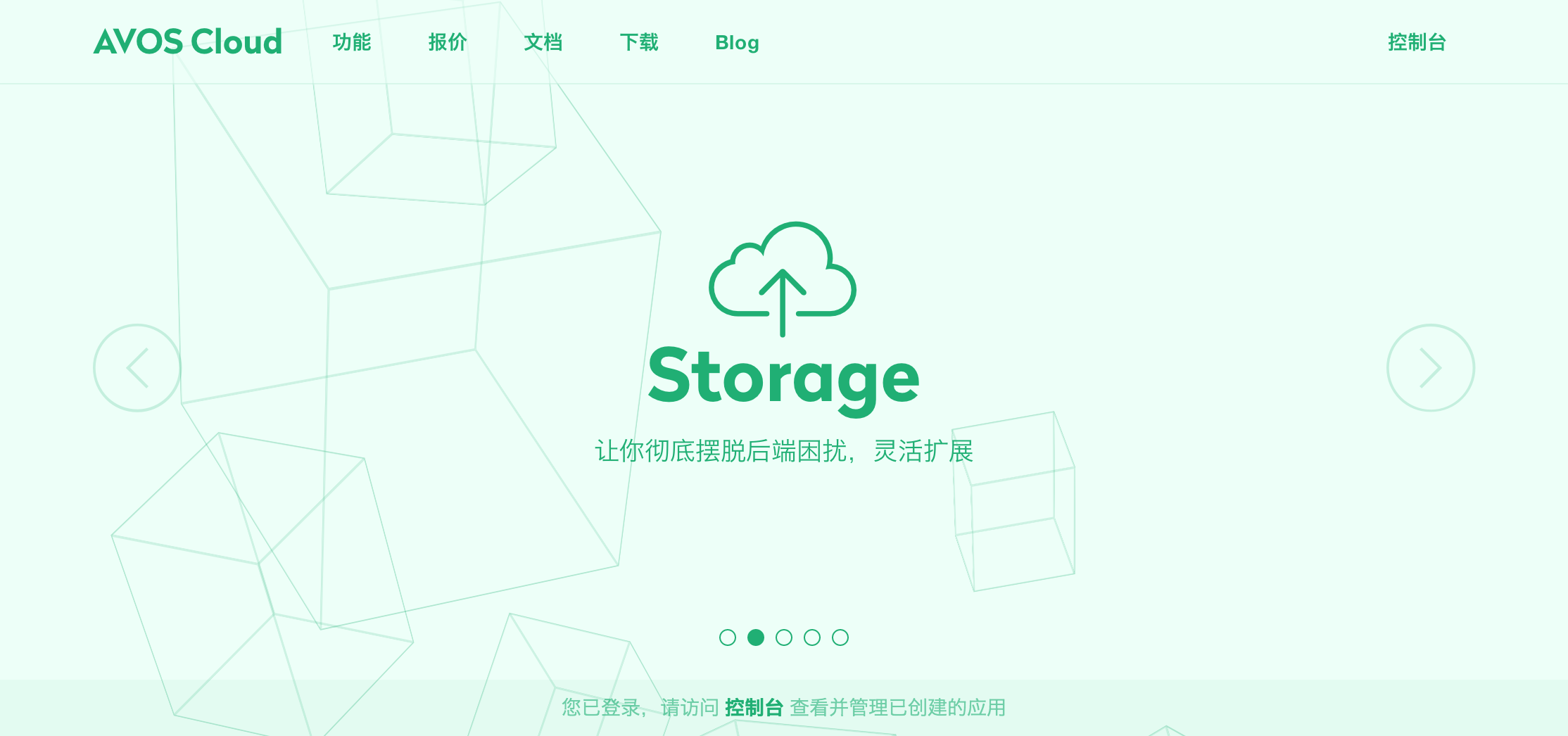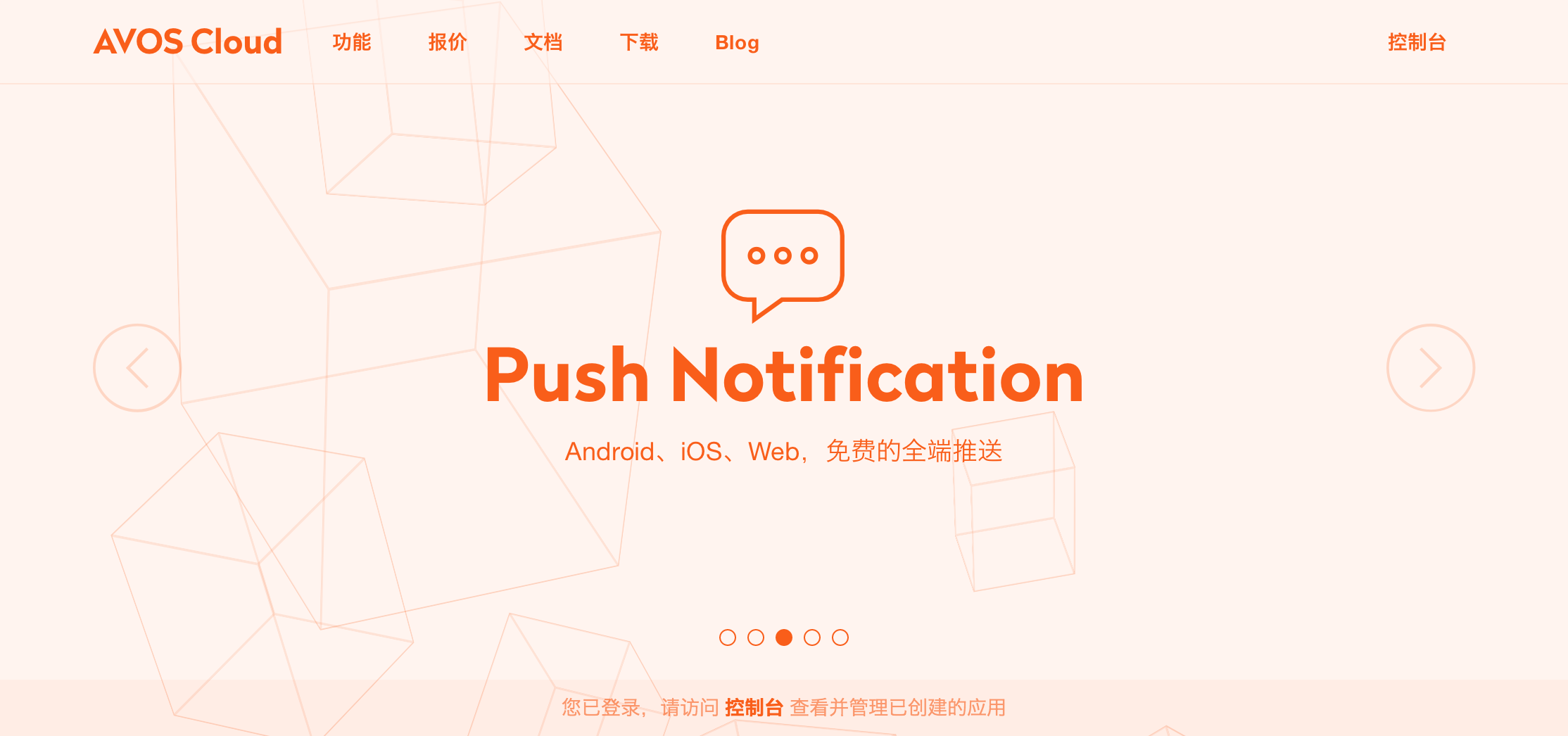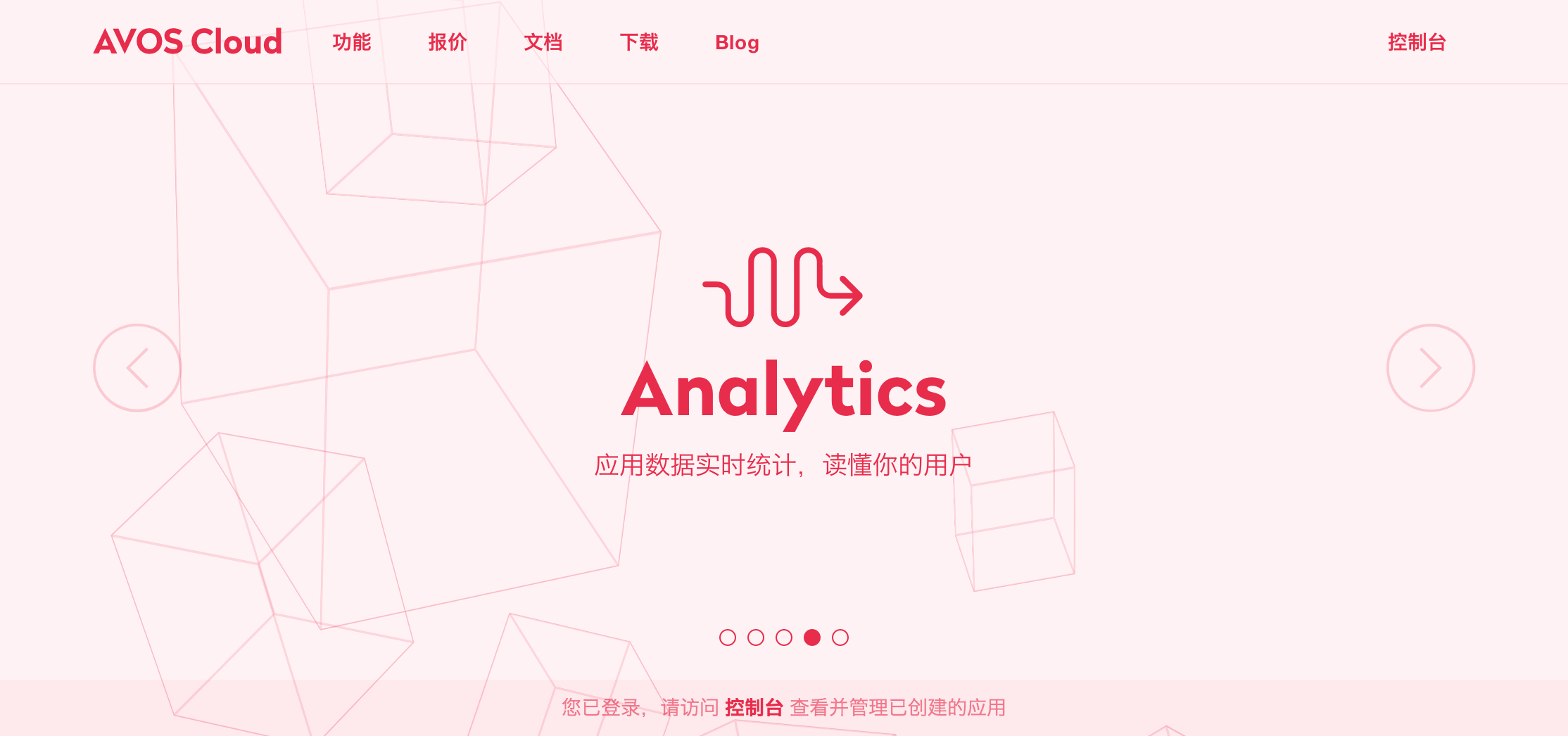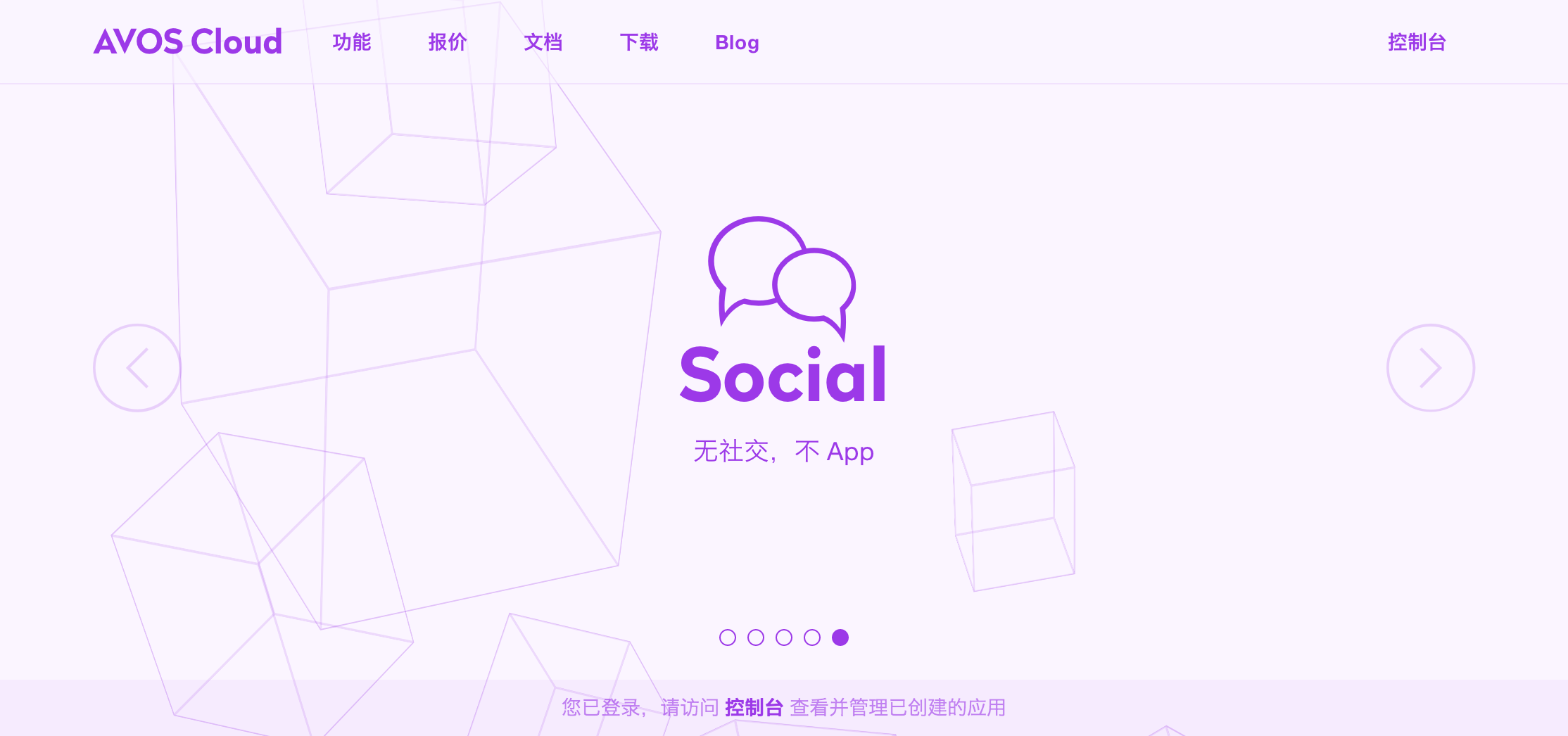 AVOS Cloud Features Page
A full features list providing Overview, How it Works, and Resources.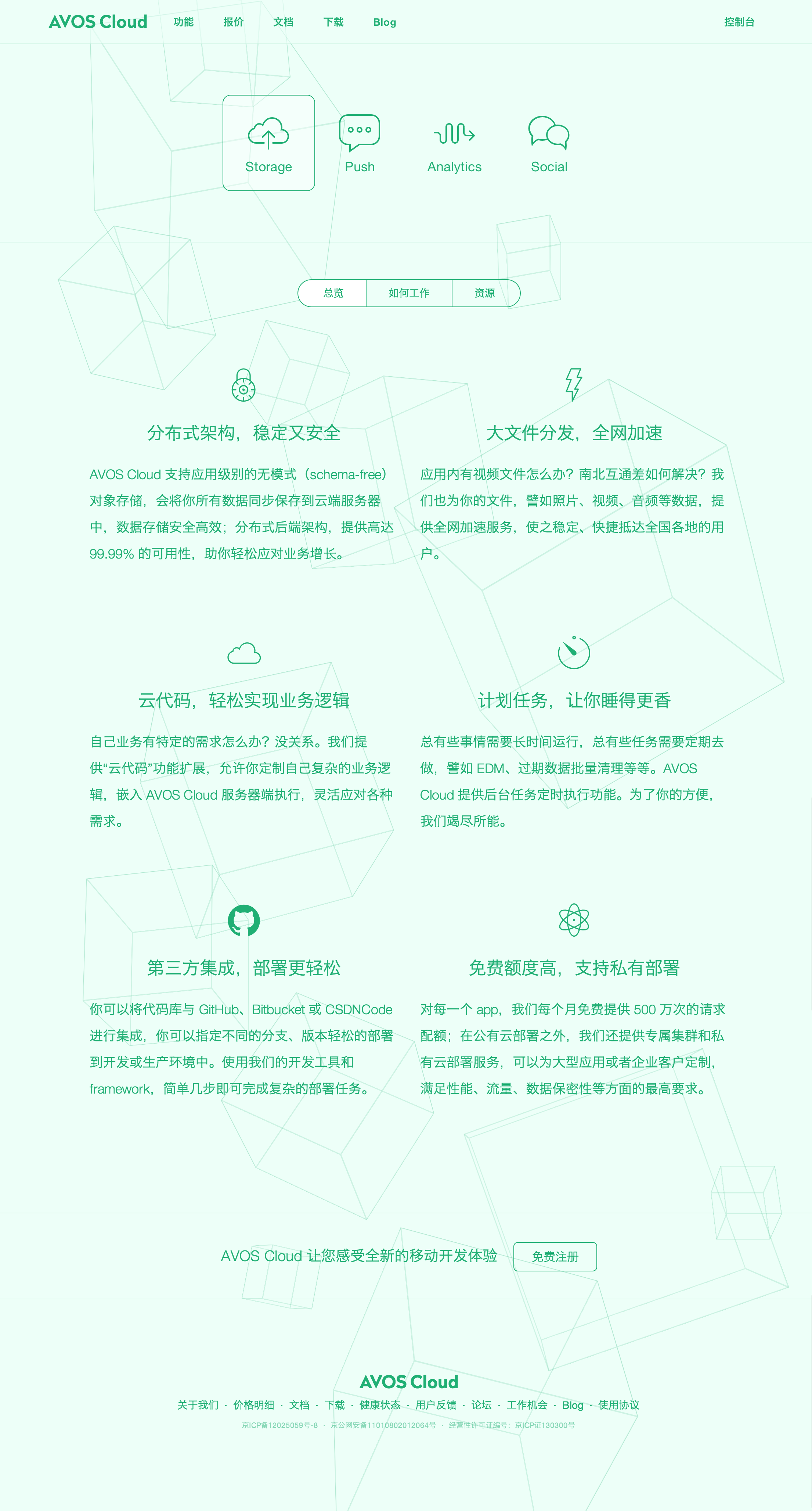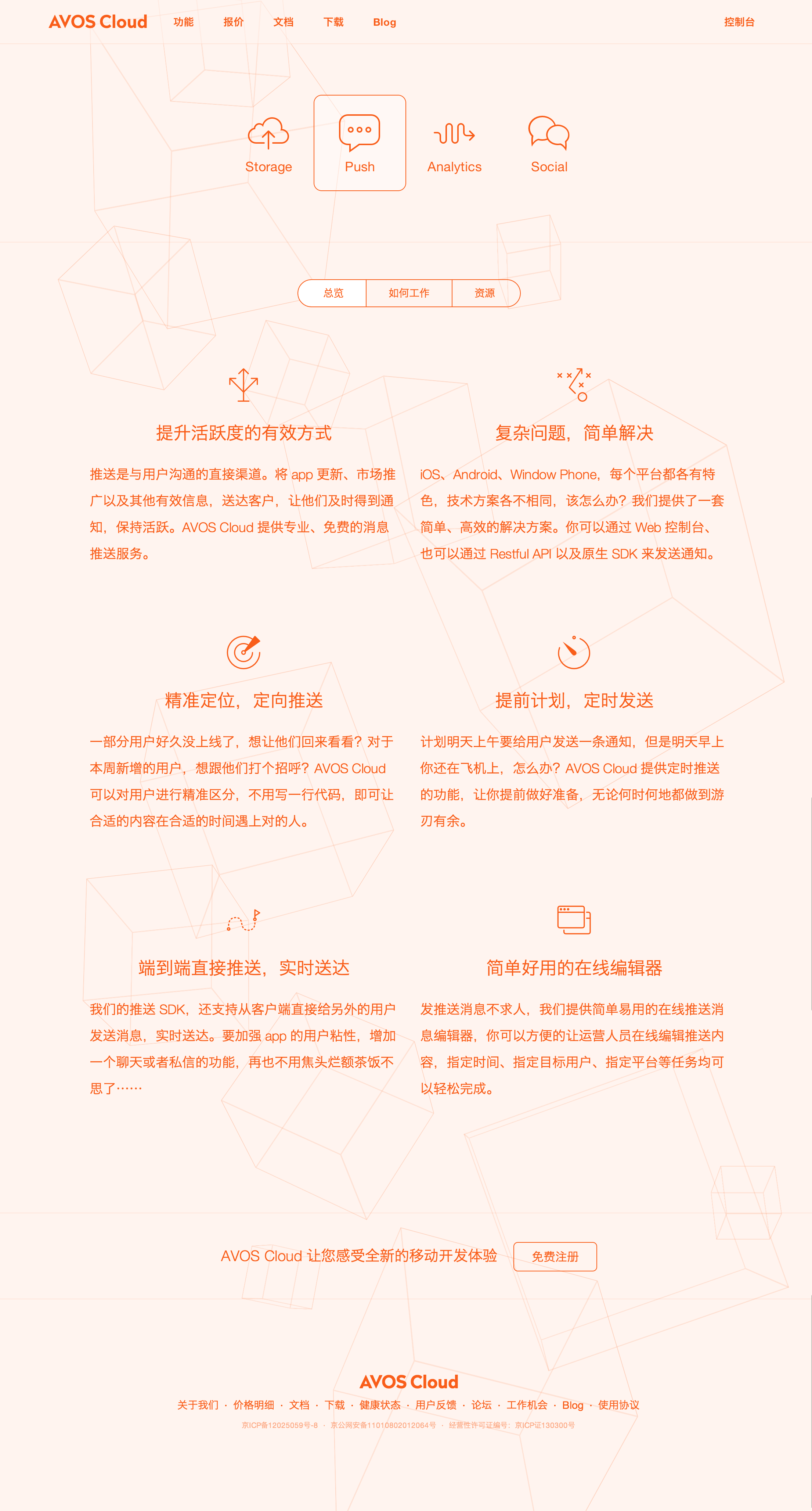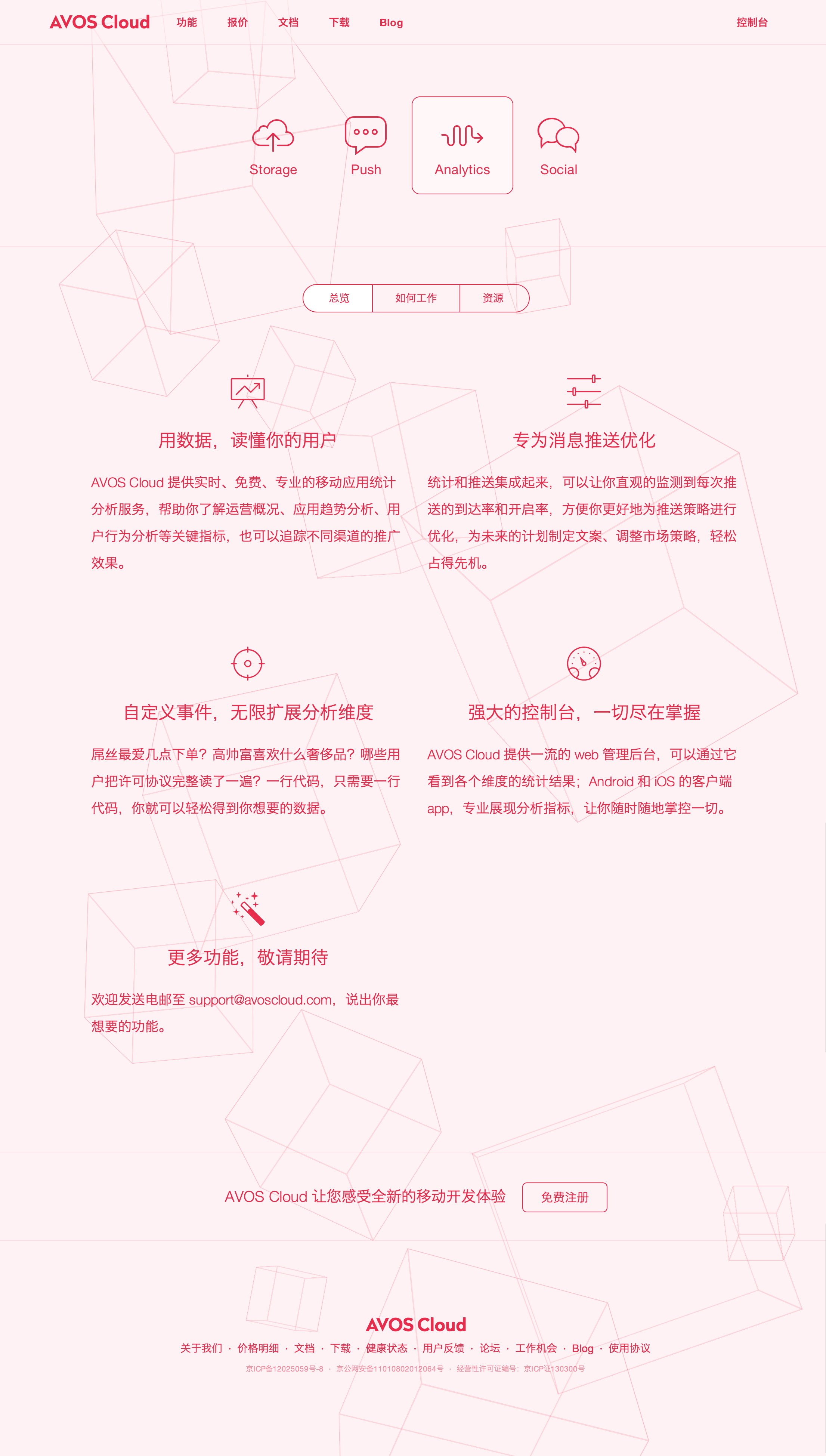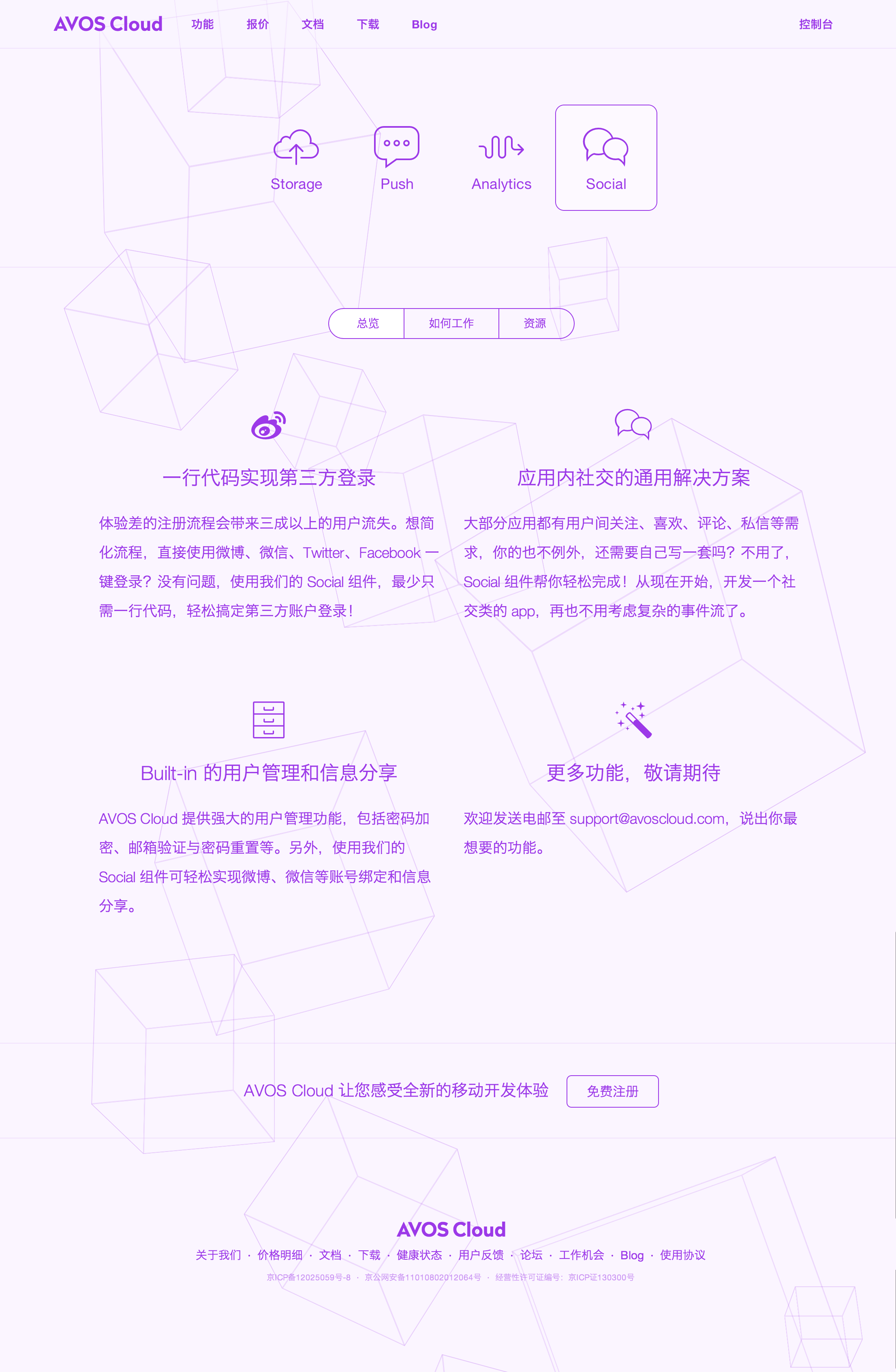 AVOS Cloud Pricing Page
The pricing modal can slide out without redirecting to another page. Color schemes of this modal are dynamic, too.